One of our favorite family traditions is that every Christmas, we all go to a movie together. Even as our children have grown, our tradition continues. Recently, that has meant going to a Star Wars movie every other year. This year, right on schedule, we went to see Star Wars – The Rise of Skywalker
Believing leads to success
While I enjoy the new episodes, as you might imagine, I have fond memories from some of the older ones. Perhaps my favorite is the well-known scene when Yoda is teaching the young Luke Skywalker the ways of the Jedi. After Luke is unsuccessful several times, tiny Yoda lifts the
X-Wing fighter from the water using "the force". As Yoda guides the fighter to settle on the dry ground, Luke exclaims, "I don't believe it". His teacher mutters, "That is why you fail."
This is a lesson I love – success begins with believing.
As we look forward to 2020, Be There Dad understands that our success depends on our willingness to believe. We will continue to believe what the data, research and our own experiences have shown us – that the power of presence works. When dads and dad like persons are engaged in the lives of children, good things happen. Kids stay in school. Kids get better grades. Their behavior improves. They build better relationships. Their self-esteem raises and their confidence increases. They can fulfill their potentials and they can find that best place where they are intended to be.
Walk to the end of the light
One dark night a storm approached a farm. The mother summoned her teenage son to go and secure the door on the barn. The young man went out the front door, but quickly returned, telling his mother that he could not see the barn.   His mother gave him a flashlight and instructed him again to check on the barn door. Just as quickly, the boy returned again saying the light was dim and he still could not see the barn. His mother sent him out a third time, directing him, "you don't have to see the barn, just walk to the end of the light."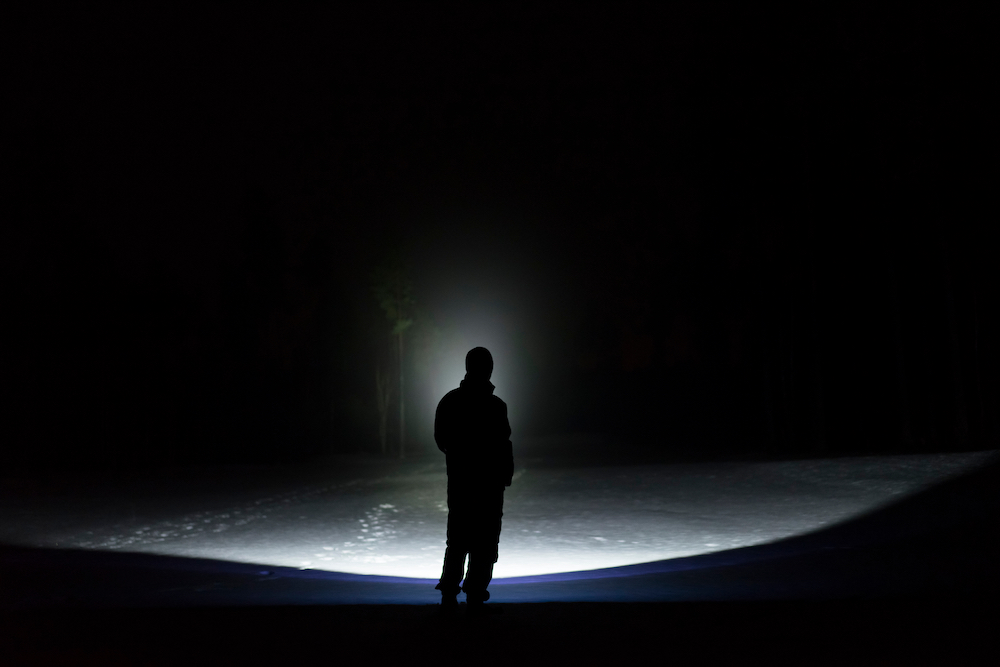 In our history, Be There Dad has endeavored to "walk to the end of our light". Although we know our objective – that all children will feel the power of presence – is out there; we have not seen it, yet. So, dutifully, we walk to the end of the light; then take the next step, believing the path will be revealed and we can move forward.
This year we followed the light and we discovered new opportunities that we had not seen before. We found a partnership with Promising Pages and a way to collect books for those who need them. We followed the light to a relationship with Chubby and we found a way to delight children [and adults] at our events. We followed the light to the Public Library and we found Active Reader training for our dads. Beyond our light came an offer to participate in the NC PTA Male Engagement Conference and the Charlotte Man Up Conference in 2020. Beyond our sight came an invitation to be the Grand Marshall at the Let Me Run race.
Similarly, at the schools, dads took steps beyond their lights in search of ways to be more present. Among them, the Lion Kings shined their light on a parking lot hosting trunk or treat. The Men of Irwin carried their lights into classrooms where they read to kindergarten, first and second grade students. The HEROEs of Huntersville used their light to project a movie and brought together a community of families. The Men of Eastover invited Chubby to bring his sunshine to their fall play day. The Men of Piedmont put their lights together to showcase March Dadness. And, Men of Blythe shared their lights up close connecting mentors and mentees.
Leading our children beyond the light
As dads, we can prepare our children to find their way beyond the light into the unknown called "growing up". Every day, Be There Dads, act as role models and guardians as they encourage kids to walk in search of the places where they will be their best. Every day, our Be There Dads believe in the vision, so they shine the torch of presence on the path before them. They "punch holes in the darkness", believing that if they walk to the end of the light, other opportunities and more children will be revealed to them – even beyond their imagination.
Together we are better
Last week, my path took me to Florida and a meeting with a representative of All Pro Dad. We talked about how we could collaborate to reach more dads and serve more children. My colleague reminded me that "together we are better". We agreed that by working together we are more likely to bring the light to the very last child. I dream of the day when like my hero Yoda, this little old man might watch as the power of presence lifts that last child to their better place.
This coming year, we do not know where the light might lead us. But I do know that place will be better if we go there together. I hope that all Be There Dads [and our supporters] will continue to pursue our vision. This year I encourage us all to simply walk to the end of the light – and then take one more step. And if we do, I believe we will find even more ways to impact even more children.
Faith is the assurance of things hoped for. The conviction of things unseen.