Pre-emergent. Applying this treatment to my lawn is supposed to stop weeds before they appear.  Pre-emergent is about thinking ahead. It is about confronting the weeds that are lurking below the surface before they blossom. My attention to my lawn now will avoid headaches later. If I do not do something, weeds will pop up and overwhelm the grass. Some will be the ones I expect; others may surprise me. With diligence and planning, this summer my lawn will be full of green grass and not a variety of weeds.
For Be There Dads and dads groups it is time to take action for the fall semester so the issues we cannot yet see, will not pop up and overcome us, too.
Recently I have watched a CNN documentary series about Abraham Lincoln. Many admire him as perhaps the most resourceful president of all time. As he was confronted with some of the greatest challenges in the history of the country, he continually sought to learn. As a result of the learning, he frequently changed his opinions, perspective, and strategies; then he accomplished things that few others could have. One scholar commented that, "Lincoln was evolutionary so in the end he could become revolutionary."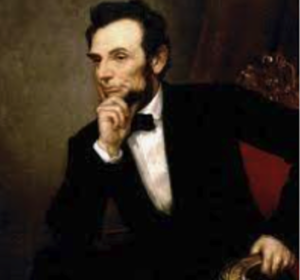 A New Season
Similarly, in the past year we have been confronted with challenging circumstances the likes of which we have never seen before. At the same time, we have been flooded with information – scientific and practical. We, too have had opportunity to learn, apply the best knowledge, make decisions and move on. Wash our hands, wear a mask, stay socially distanced. Send our children back to school or sign up for remote learning. We listened. We learned. We adapted. Some of the changes are good. Some will remain whether we like it or not.
The folks at my dentist's office now wear more PPT. That is comforting to me. Curbside pickup at Dick's Sporting Goods works wonderfully. Scott's now delivers my lawn fertilizer to my front porch at the same price I could buy it at a local home improvement store. Many of us have learned to work from home and become "zoom masters". We have avoided travel for business and been able to spend more time with our families.
Now it seems we can see the light at the end of the tunnel. The pandemic may not pass completely, but with the proliferation of vaccinations and many folks continuing safe habits, schools will open in the Fall.  A new season is revealing itself. We are calling it the new normal. Like the characters in, "Who Moved My Cheese", the classic book about dealing with change, we can sit still and watch male engagement fade away; or we can recognize the change and adapt – seeking to understand what our presence needs to look like in the future.
Holding the Future
After a year filled with elections, protests and a pandemic, our community has changed. People's attitudes have changed. Vulnerabilities have been exposed. We have developed new personal habits. Yet, one thing has not changed. The children need us, perhaps more than ever. They need us to be engaged. Our vision remains that all children will feel the power of presence. The challenge before us is not if, but how we will be present. "I don't know what the future holds, but I know who holds the future." Be There Dads hold part of that future.
In the remainder of this school year and looking forward to the fall semester, how do we work with the school leaders to accomplish their goals? This is a time that calls for innovative thinking. There will be options for pathways to success. Our calling is to find them.
I can envision carpool lines where dads are present, fully masked and socially distanced from the arriving kids. Those dads can still speak words of greeting and encouragement, showing their ever-welcoming smiles with their eyes above their masks.
I can envision a movie night where all the families come wearing masks, settling into their soccer chairs at a safe distance from others. Maybe more than one school will host such a night, so more families can attend within healthy limits.
I can envision dads using their newfound Zoom experience to read to classes full of kids; or read individually with a child. I can see mentors interacting in a similar way.
When the doors wide and Be There Dads everywhere are allowed to re-engage in their schools, we need to be prepared. We need to start thinking about options now. If we do not start now, the weeds of change will pop up and overcome us. Yogi told us, "if we don't know where we're going, we will end up somewhere else." If you are a dad group leader, it's time to rally your troops. If you are a dad or a "dad like person" it's time to think about how you could engage personally.
There is no question, we must stay engaged for the sake of the children. For those of us who have committed to our mission, we have no choice. We will be engaged no matter the circumstances. We will help children navigate the new normal and fulfill their potentials just as other children who have gone before them. We cannot let them fall behind.
Like President Lincoln, we need to be evolutionary so we can be revolutionary.