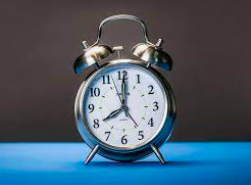 The alarm rang at 3 am. I rolled out of bed on my way to take my neighbors to the airport. A retired couple and longtime friends, they were headed for a flight then a once-in-a-lifetime cruise in Alaska. We loaded their suitcases in my SUV and I delivered them to the departure lane. I turned around and was back before 5 a.m.to finish my night's sleep. A unique way to start my Tuesday morning.
Leading up to that morning, my spouse and I had mentioned to others that I had volunteered to rise in the middle of the night and help our friends. In this day of Uber and Lyft as common options. responses came back, "Why would you do that?"
Driving home on a street that usually was crowded, now almost deserted, I wondered, too, why I would do this.  To be honest, I had rarely given someone else a ride anywhere for quite some time. Isn't that what the ride services are for? But then the alarm went off again. The answer was in the imaginary backpack I still carry.
The words of Rascal Flatts played in my head, 

… help somebody every chance you get
… find God's grace in every mistake
And always give more than you take …
A lesson taught repeatedly in different times and places across the years. Starting long ago with simply, "Love your neighbor as yourself."
Last year, while we were visiting our family in another state, the weather turned severely cold in our hometown. Concerned about freezing water pipes, this same neighbor and friend had surveyed and inspected our house for signs of possible damage. Today, remote cameras and a monitoring system might do the same. So, why did he do that? A good neighbor and a good friend.
A Barn Raising
Earlier this summer storms with strong winds moved through our town. Unknowingly weakened, on the next day a fifty-foot tree fell blocking the driveway of our back door neighbor. I trotted over with my chain saw in hand offering my help. When I arrived another neighbor was already there with his chain saw and a third with a rake. For the next 90 minutes we worked together to clear a path. I thought of how Amish folks raise a new barn or ring a bell in times of distress and others within their community willingly come running. Good neighbors. Good friends.
Certainly, many folks in today's culture would be using their phones to call Uber, a plumber or a tree service in these circumstances.  Perhaps a professional would be needed eventually, but for the moment, a good friend and neighbor might fill the bill.
A Sense of Neighborhood
In the cul-de-sac where we live, an atmosphere of neighborhood still endures.. When others are away, we collect their mail or roll out their garbage bins. My wife still shares her homemade cookies with the widow who is struggling with cancer. When I need to move a piece of furniture, I know I can call upon the old friend down the street. And the engineer next door always seems to have the right tools and expertise to solve a problem.  There is a sense of neighborhood – more than just living on the same street. How powerful is it to know that someone is looking out for you and will "come running" if you need them? Our corner of the world is a safer and better place because we are neighbors.
However, today, many folks seem to be more self-reliant. They seem to want to address issues by themselves or with the help of a video. We seem to be losing that sense of community, support and responsibility for each other. Whether the need is large or small. Collecting other's mail or coming together to solve climate change. My neighbor admitted that he knows how to use Uber and he can easily afford the fare. But, the comfort that came from knowing that I would be the driver and I would be there on time was, as they say, priceless.
Someone to Depend On
Isn't it that same sense of comfort and dependability what our kids need? That we will be there when they need us? So they can focus on their own objectives?  Self-reliance may be efficient but is it keeping us from thinking about others in the community? I wonder about the kids on the other side of town. The kids without a father figure. The kids without resources. Aren't they our neighbors, too? We may talk of providing those kids with other resources and technology; but I wonder if we can't do more by just being good neighbors and good friends?
If we look out for them, maybe someday they will look out for us, too.  Perhaps someday when I can not drive, one of those children will give me a ride to the grocery store.  The blessings we bestow may one day return as the blessings we receive.
Our Neighborhood
Let's be honest, with the state of our country and the world, our children will need to be good neighbors to survive and thrive. We can debate where the pandemic started, but we cannot debate how far reaching was the impact. There are many contributing factors, but climate change is affecting all of us. And the war in Ukraine may be happening in another "cul-de-sac", but it is our common concern.  Don't we need to look out for our neighbors?   By our actions, isn't that a lesson we need to slide into children's backpacks?
Maybe we should start with the children before us. Not just the ones who live in our houses, but those in the schools and the community.  If you are reading this, it is likely that your children will be okay. At least, they have someone in their lives who is interested enough to read an article and think about guiding them. But what about the other children? Are we thinking about their welfare? Their future? Do we see them as our neighbors and friends?
On that morning, when I took my neighbor to the airport, he told me how much he appreciated my gesture of kindness. He said I was a good neighbor and good friend. I said that was alright I wasn't doing anything else at the time. I was only sleeping.  I guess I just needed a wake-up call.
A man is called selfish not for pursuing his own good, but for neglecting his neighbor's.