A Miracle
Most folks, even those who are not Christians, have heard the
story from the Bible commonly referred to as the story of the "loaves and fishes" [John 6:9]. In that story, Jesus took five loaves of bread and two fish and turned them into a meal for some 5,000 of his followers. Believers recognize Jesus' actions as a miracle and most people focus on that part of the story.
One Lunch
But I have been reminded that those original five loaves and two fish in a small basket were meant to be the lunch of a young boy who was attending the gathering. He willingly gave up his lunch that day, so others might be fed; as Jesus and his disciples did the rest. Without the generosity of that young boy, the miracle would never have occurred. There would not be a story to tell. That makes me think of how many times our small but significant contributions can allow someone else to multiply them and "perform miracles."
Miracle Workers
High on my list of "miracles workers" are the teachers and staff who work in our schools. Few others that I know can take a "little" and make it into "a lot". Like the young boy in the Bible, dads have their own lunch baskets – full of time, talent and treasure. Just like the small boy, they need to decide if they can give a "little".
When dads show up to run carpool line, teachers are relieved of their duty for the morning. Teachers gain perhaps valuable minutes in their schedules. I wonder how many times teachers have turned those minutes into time to assist a student who may be struggling with their homework.
When dads monitor the cafeteria, again teachers are given additional time. Perhaps they can turn that time into a conversation with other teachers sharing tips about how to help them all improve their teaching for the students. Maybe they can turn a few minutes into a much needed phone call to a parent in support of their child.
When dads show up to move bookshelves for book fair, teachers are relieved of those responsibilities and may turn that gift into an opportunity to go home earlier. Perhaps they can spend more time with their own families contributing to better and healthier lives for themselves.
When dads read a book to an elementary classroom, they may give the teacher time to review their plans and assure that students will better understand their lessons. Perhaps they can just "take a breath" during one of their very busy days.
When dads come together on Saturday to clean and beautify a school campus, perhaps the flowers and bushes they plant may cause the campus to blossom and grow into a place where many students will feel welcome, proud and confident; so they will engage in their school work more eagerly.
Without the generosity of dads, perhaps none of these miracles would occur.
Just a Lunch
These and other activities often take about the same time as a lunch hour. For dads, lunch hours can be taken at different times – early morning, midday or afternoons. Some may even be scheduled for Saturday mornings. I am wondering if more dads decided to contribute their "lunches" to the school, what a difference it might make. I wonder if dads periodically contributed an hour of time, talent or treasure; how much teachers and staff could multiply that time to the benefit of many, many children? Dads don't have to perform the miracles; they can just support those who can.
My Basket – This Week
Dads' lunches may contain different menu items on different days – so their contributions may vary.  As an example, this week, early voting started for the mid-term elections. These elections, more uniquely than usual, seem to be focused on issues for the future of our communities. At my age, I believe those issues will impact the lives of my children more than they will impact me personally; so, I decided that I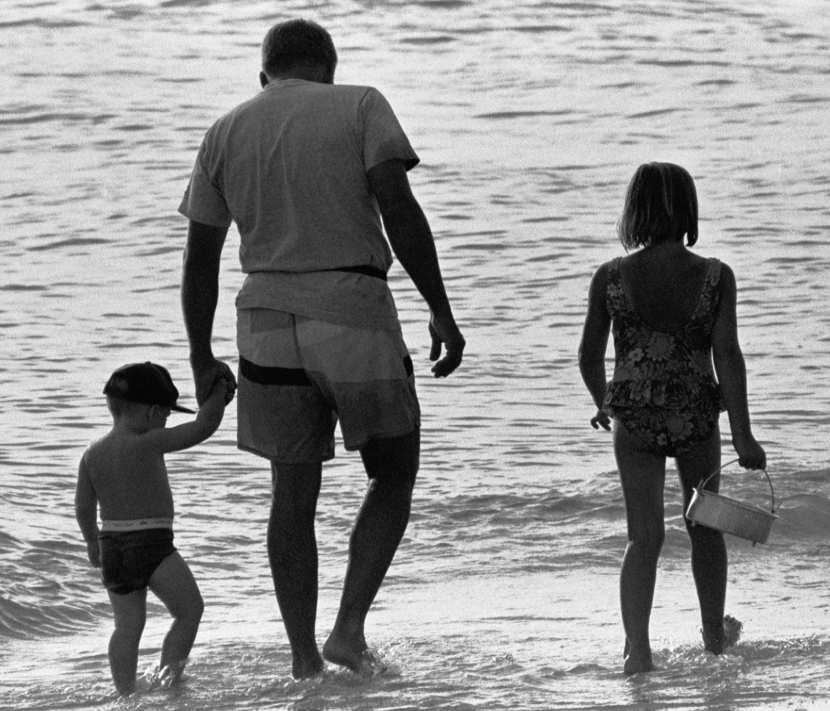 would intentionally cast my votes as a donation for our children. I asked, "which candidates will likely do the most to make the world better for them". I went to the polling place at midday, and gave the contents of my basket – my precious votes – to others for the benefit of our children and their generation. I pray that those who received my support will turn it into "miracles" for our community and country.
"What's in your lunch basket?"