That Saturday was the first truly bright and warm day so far that spring. Like many others, I left early to make my weekly visit to the home improvement store and then return to work in my yard. At the end of a full day, as I stood back and admired my accomplishments, I realized that I had begun a new chapter in my life. This was the beginning of my first season as an empty nester.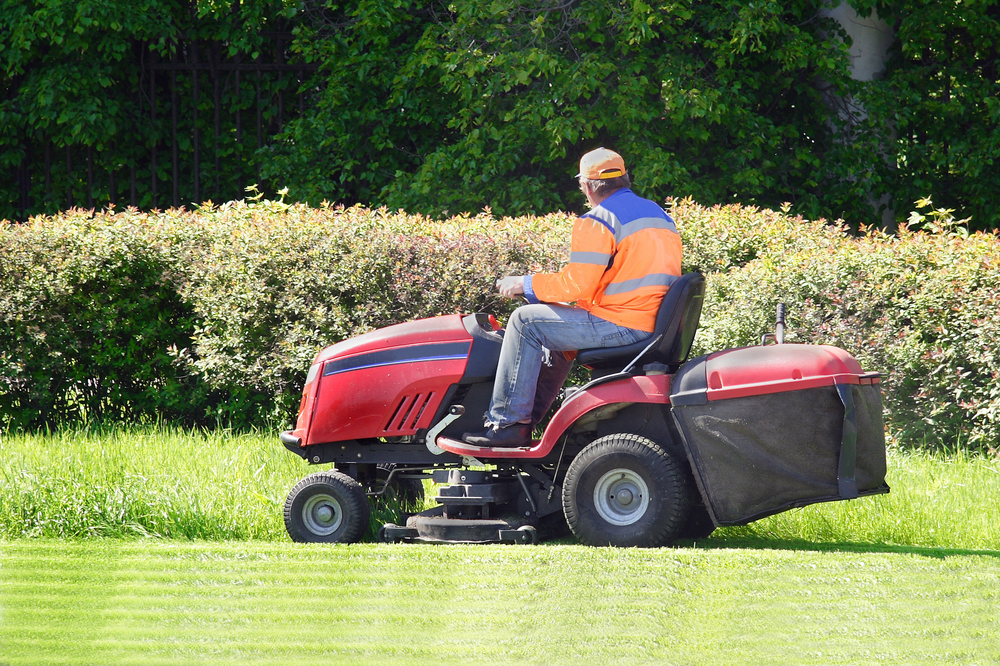 My grass was lush and green for the middle of April. Now it was freshly mowed and edged. Bushes had been trimmed and a couple of new azaleas planted. In the past week I had planted shrubs and spread pine needles in that area where I had not been able to grow grass for many years. That afternoon, my chainsaw and I cut up the pile of timbers remaining from the kids' play set that had been waiting patiently in the corner of the yard since I dismantled it a few years back.
All in all, my "ranch" was looking pretty good. But for a dozen years or so, my lawn had not lived up to those standards. Chores did not get done. Bushes did not get trimmed. There were perpetual bare spots in the backyard. At times it even looked like we were auditioning for the before segment of a Weed B Gon commercial. Although I had had a service cut my grass weekly, it seemed the little things that make a lawn look nice just did not get done. But in the past couple of years, as my children reached the age of independence, I had reclaimed my Saturdays and the yard work that goes with them.
What was different in those dozen years or so when my yard seemed neglected? Mostly, my attention was elsewhere. Coaching two soccer and basketball teams every season filled up every Saturday and evenings during the week. Teaching Sunday school for years was another time stealer. Sunday afternoons spent playing catch, bumping a volleyball, and helping with homework filled up another part of my schedule…and the list of similar reasons was long.
But my children had moved on to college and law school, so now I spend my Saturdays with old friends called Troy Bilt and the Scott's family. In our reunion, they welcomed me back and even the grass has been acting as though it was just waiting for me to return. Together, we have recovered from the neglect and things have been looking good.
So, I wonder about how I neglected things all those years. I am reminded of a story about Harmon Killebrew, the Hall of Fame baseball player. One day he was playing baseball in his front yard with his sons. His wife opened the door and told him to be careful or they would tear up the grass. Killebrew's response was, "We're not raising grass. We're raising boys."
If I took a poll of my neighbors and the family and friends who have visited my home over the years, I wonder if they really cared. When they gazed at my tasseled grass, my purple-colored weeds and my brilliant yellow dandelions, I wonder if they saw the home of a guy who was simply too busy growing his children.
For everything there is a season and a time for every purpose. Hopefully, this new chapter in my life will continue for a long time. From now on, I will have countless Saturdays to nurture my lawn and improve the looks of the "home place". Bushes are planted where the play set once stood. The holes which anchored the volleyball net in the backyard have healed. And, the imprints of basketballs on the garage door are gone. Although I will never win any prizes for the most beautiful lawn in the neighborhood, I will do my best. Now is the time for that purpose.
But there was that other season. Its purpose was nurturing and preparing my children. Doing that took a lot of time. Like all Be There Dads, I had to make decisions about the other things I could not do. My grass lost out. But as I look at my children today, I like to think that they did not. They got my attention. They got my time. Along with their mother, I did my best to help them grow. After many seasons with us, now they are in their own spring times blossoming into adults on their own.
During a break on that Saturday, I talked on the phone with my daughter. She was a freshman at a prestigious university, and that weekend she was helping coordinate a student run charity event to raise money for the local children's hospital. I wonder if during all the hours we spent on the soccer field together and all the weekend volleyball tournaments, she really worried about the bare spot in the backyard? That same day, as my son sat in the law library preparing for his spring exams, I wonder how many times the word dandelion crossed his mind. I wonder if they would feel better prepared if they had been raised in a home with a well-manicured lawn.
I like to think that cutting the grass is a simple metaphor for all the things we "have to do" in our lives. It is an example of things we can choose to do now, or choose to postpone during the season we spend growing our children. I wonder, when others look at your lawn, do they know the owner is someone who is raising grass or a Be There Dad who is raising children? I encourage all Be There Dads to take a look. Years from now, when the season is right, your grass will welcome you back, too.