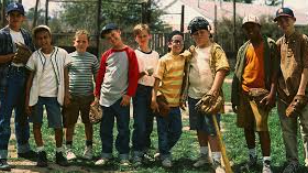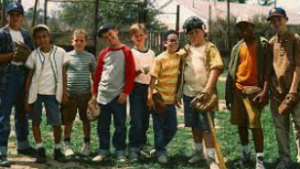 Social scientists tell us that allowing our children to go out and play among themselves helps them to develop some skills we hope they will use as adults such as ingenuity, conflict resolution and relationship building; as well as develop character traits like acceptance, loyalty and integrity.
On a recent evening I had two seemingly unrelated experiences both of which gave me perspective on this concept. First, I came upon one of my favorite movies – the 1993 classic The Sandlot.  When the movie was over, I read an article which my spouse had forwarded to me. It was a scholarly essay from a well-known periodical written by a social psychologist and professor at an elite university.
The essay spoke about how social media is hampering our ability to have conversation and engage in civil debate. It spoke about the need to allow our children to engage each other with limited parental guidance – what some call "free range parenting" – where children are allowed to play with other children largely unsupervised by adults. Such interaction encourages them to be creative in the games they play; to cooperate with each other; to resolve disputes among themselves and to maintain relationships.  As I finished the essay, I realized The Sandlot was an example of such "free range play" that was easier for me to understand..
Acceptance and Relationships
The Sandlot is the story of a group of pre-teen boys who live in the same neighborhood and spend the summer of 1962 together. The "center of their universe" was the sandlot where they played baseball nearly every day. There were boys of different ages, shapes, sizes and ability. Everyone was accepted because all were needed to "field a team". They used their creativity to make the games work despite the limited resources of only one bat and one ball.
The players agreed upon their own rules, then enforced them. When there were disputes, they resolved them among themselves. No parents necessary. Like a family of brothers, they found ways to get along because they needed each other to continue play. Calling strikes and balls; foul and fair; out or safe were decisions made every game, every day. There was no interest in fighting over details. Playing the game was more important. Players were honest about calls. Decisions were made. The game moved on. Strike three – you give the bat to the next batter and take your place in the field. Watching closely, one can see the boys engaging in conversations – listening and respecting each other – always holding their relationships above all else. There was no "walking away".
Ingenuity and Loyalty
During a break from baseball, at the public swimming pool still more development occurred.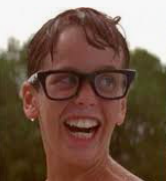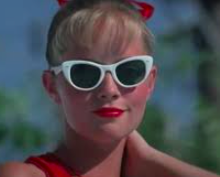 Anyone who has seen the movie will chuckle when remembering how one member of the gang ["Squints"] stole his first kiss from the pretty teenage lifeguard, while she performed mouth to mouth resuscitation after he had pretended to drown. It is easy to see the ingenuity in that scene. When asked if he had planned the deception, he proudly answered, "I've been planning it for years." In a moment of anticipated loyalty, when Squints was banned from the pool for his trickery, the whole gang followed.  All for one.  One for all.
Conflict Resolution
On the sandlot that summer disputes were resolved even with peers outside their small group. In one of my favorite scenes, the leader of the sandlot boys and the captain of the uniformed little league team from another part of town get into a heated war of
words about which team is better. Back and forth they fling a series of juvenile insults describing disgusting habits and references to body parts. The insults escalate, yet there is no physical altercation. One captain throws down a challenge to resolve the issue by playing a game of baseball the next day "at noon" a la The OK Corral.  And they do.
The Sandlot Today
No doubt the world has changed since the summer of 1962 when this movie took place. As parents we are justifiably more cautious about where we let our children go by themselves. Even schools encourage parents to remain with their children at the bus stop or to drop them off at the front door of the school where they are met by adults supervising carpool line.  [Often times the local dads group]
But I wonder if there isn't a lesson to be learned from The Sandlot and a middle ground to be found. When my kids were young, we encouraged some free play. They played street hockey [the popular game of that time] in our cul-de-sac where there was little traffic. Boys and girls of different ages from around the neighborhood showed up. They chose up "even" sides. There was a hierarchy in which the older players held the choice positions and the younger ones stayed in the background, awaiting their turns. Everyone watched for the occasional automobile and when "CAR" was shouted, all the players knew to scurry to the curb. I never saw an adult tell the players these rules… they learned from each other.
When the games were "scheduled" – the word got around beforehand like the midnight bark in 101 Dalmatians –  I would find chores to do in the yard… keeping a distance but keeping a watchful eye. I rarely intervened – usually only when someone dropped his hockey gloves and proposed a fist fight like the pros. I saw those same lessons of acceptance, ingenuity and conflict resolution come to life. In subsequent years, as a basketball coach, I took what I had observed and employed the same strategy – periodically letting the players scrimmage and "figure a way" to succeed without active coaching.
The Sandlot as Grown Ups
I wonder what the world would be like if we all had had our time on the sandlot. Maybe if
adults had grown up learning these skills and behaviors and understanding their dependence on each other, they would be able to "get along" and resolve differences, rather than turning their backs, moving to new neighborhoods or seeking out new friends. And, our communities would thrive.
Maybe we still have that opportunity.  What if we approached every day like going to the sandlot? What if we unconditionally accepted ALL those who live in our community? What if we realized we have limited resources and we need to learn to share? What if we had to find a way to make rules that were fair and consistent; then enforce them among ourselves? What if we all had the integrity to admit when we were wrong; to stand up when we were right and to compromise when the solution was not clear? What if we were patient and kind so that everyone would show up tomorrow and we could still "play"?  What if we realized that there is only one "summer" in our lifetime and we should make the most of it? Maybe then we would find the joy in gathering together and have something to show our children..